In 10 days, I will be on my way to Kenya! My husband and I are celebrating our 5 year anniversary with the biggest trip of our lives so far. We started planning almost a year ago, and I can hardly believe it's only 10 days away! We are going to be in Kenya for 12 days. It takes a full day of travel to get there and a full day of travel to get back, which puts us at a full 2 weeks of much needed vaca. While we are there, we are mixing it up and doing a variety of things. Of course we'll do a few days of safari. Hope to see lots of animals! We are also going to get a bit of the culture, get to walk around with a local Masai warrior and meet villagers, visit a local orphanage, do some philanthropy work in a village (I think we've decided we're going to barter for a goat to give a family:). We are going to visit a tea plantation or two, and we also are getting the amazing opportunity to meet and visit with a child that we have been sponsoring for several years. He lives on the coast of Kenya, so we'll get some beach time while we're there! It is going to be so amazing, and I just won't want to come back!!
The other day, we practiced packing our bags (I know - silly:). We are only taking one backpack each, considering we will always be on the move. The hotels will have laundry service, so we'll be taking full advantage of that! Things I keep reminding myself about - Buy plug converters! Don't brush my teeth with faucet water (that's always hard to remember). Start taking garlic pills ASAP!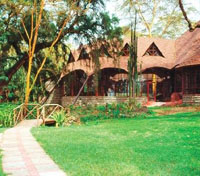 Sopa Hotel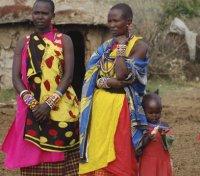 Masai Villagers
Can't wait to see this view!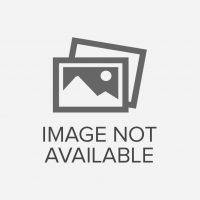 Tented Camp Hotel